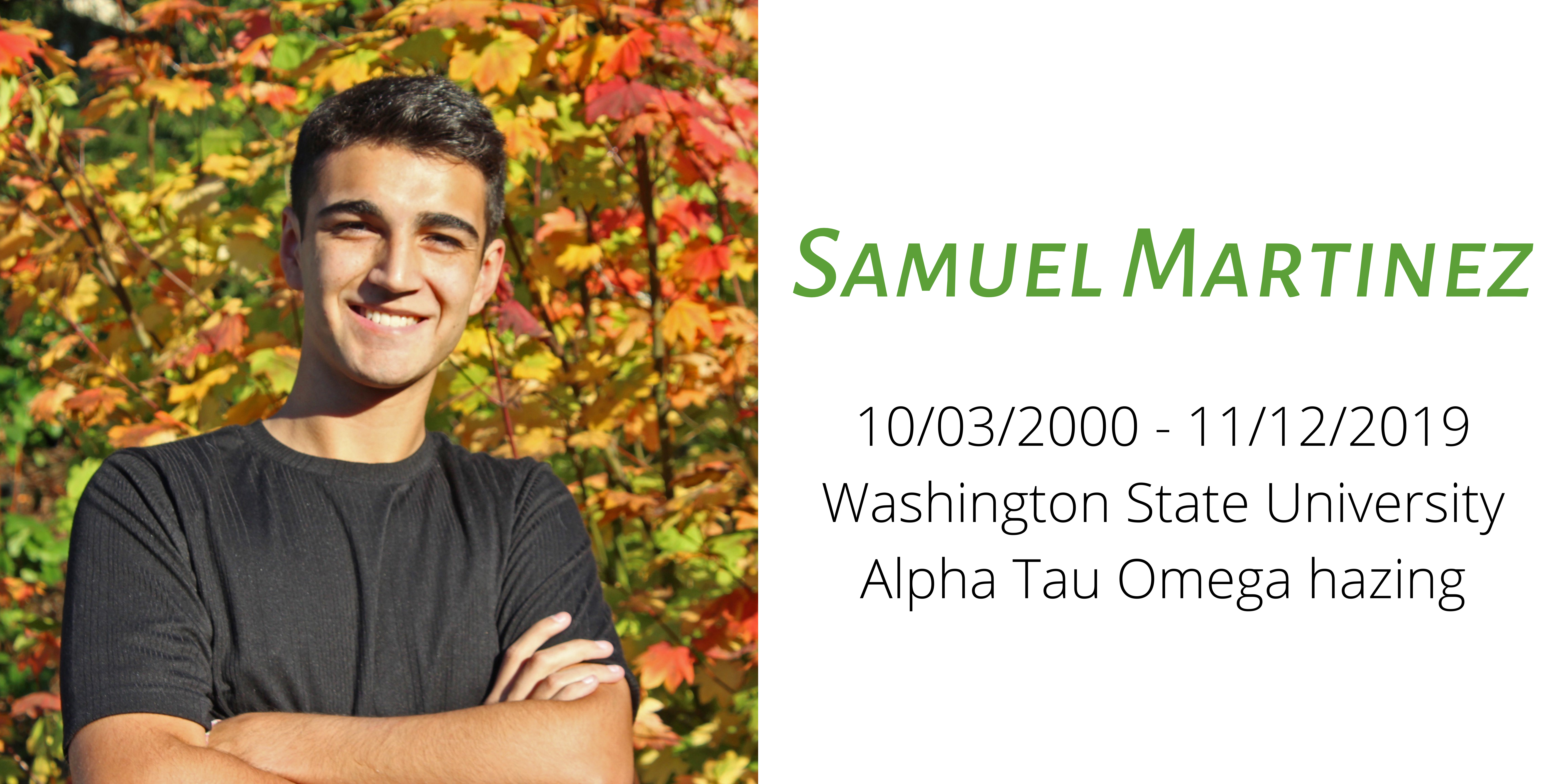 Sam Martinez was a 19-year-old freshman studying business entrepreneurship at Washington State University when he was hazed to death during a "Big-Little" event at Alpha Tau Omega (ATO) fraternity on Nov. 12, 2019. Sam was adored by his parents, Jolayne Houtz and Hector Martinez; his sister, Ariana; and his wide circle of family and friends.
Sam graduated from Newport High School in Bellevue, WA, where he was a standout soccer player and played trombone in the school band. He was bilingual in Spanish and English and spent summers volunteering with his family in a Mexican village, working on community development projects.
Sam and his fellow pledges were subjected to a pervasive pattern of hazing that fall. On the night Sam died, the pledges were in the library studying when they were told to go to ATO. They were taken down to the basement where they were told who their "big brother" would be. Sam was handed a half-gallon bottle of rum by his big brother and told to drink the "family drink." Fraternity members saw Sam struggling over the next several hours, but no one called for help. They put him on a couch in the chapter house to "sleep it off," alongside other pledges who had passed out. Sam died of alcohol overdose with a blood-alcohol level nearly five times the legal limit.
"There is no part of our lives that is not shattered by Sam's death," Jolayne says. "Both the national ATO organization and Washington State University knew this was a deeply troubled chapter, but our family had no way to know that. We paid the ultimate price for their lack of transparency."
Sam's family is currently working with state lawmakers on hazing prevention legislation. They also plan to launch a foundation dedicated to increasing transparency about the disciplinary history of Greek organizations to ensure parents and new pledges have the information they need to make informed decisions.