Gordie died just 3 weeks after arriving on campus. He was only eighteen.
WHAT HAPPENED?
On September 17th, 2004, Lynn Gordon Bailey Jr. ("Gordie") was found dead at the Chi Psi fraternity house at the University of Colorado at Boulder. On the evening of September 16th, Gordie and twenty-six other pledges, dressed in coats and ties for "bid night," were blindfolded and taken to the Arapaho Roosevelt National Forest, where they were "encouraged" to drink four handles (1.75 liter bottles) of whiskey and six (1.5 liter) bottles of wine around a bonfire in 30 minutes.
When the group returned to the fraternity house, Gordie was visibly intoxicated and was placed on a couch to "sleep it off" at approximately 11pm. His brothers proceeded to write on his body with permanent markers--a fraternity ritual meant to embarrass brothers who pass out. Gordie was left to "sleep it off" for 10 hours before he was found dead the next morning at 9am, face down on the floor. No one had called for help.
WHO WAS GORDIE?
Gordie was 18 years old when he died. Just one month earlier, he had enrolled as a freshman at the University of Colorado Leeds School of Business. In his three weeks at the University, Gordie had been named to the club lacrosse team and had become a pledge at Chi Psi Fraternity.
Gordie went to CU after three years at Deerfield Academy in Deerfield, MA, where he excelled in athletics, music, and drama. In his senior year, he was co-captain of the varsity football team, playing both middle linebacker and offensive guard. He also started at defense on Deerfield's New England championship lacrosse team.
At graduation, he received the "Class of 2004 Award of Excellence in Drama" for his memorable performances in Deerfield's musical and dramatic theater productions. While a senior at Deerfield, Gordie mentored younger students as a Proctor in an underclass dormitory, combining his leadership skills with his constant sense of humor.
Prior to attending Deerfield, Gordie attended St. Mark's School of Texas in Dallas and The Lamplighter School, also in Dallas.
Gordie especially enjoyed his time in Sun Valley, Idaho, visiting his father and stepmother, where he loved to snowboard in the winter, and fly fish, hike and play golf in the summer. He vacationed frequently in Jamaica and was a huge fan of its reggae music. Gordie taught himself to play the guitar and songs from Kenny Chesney, Dave Matthews, or Bob Marley could often be heard coming from his room. Music and playing guitar had become a passion.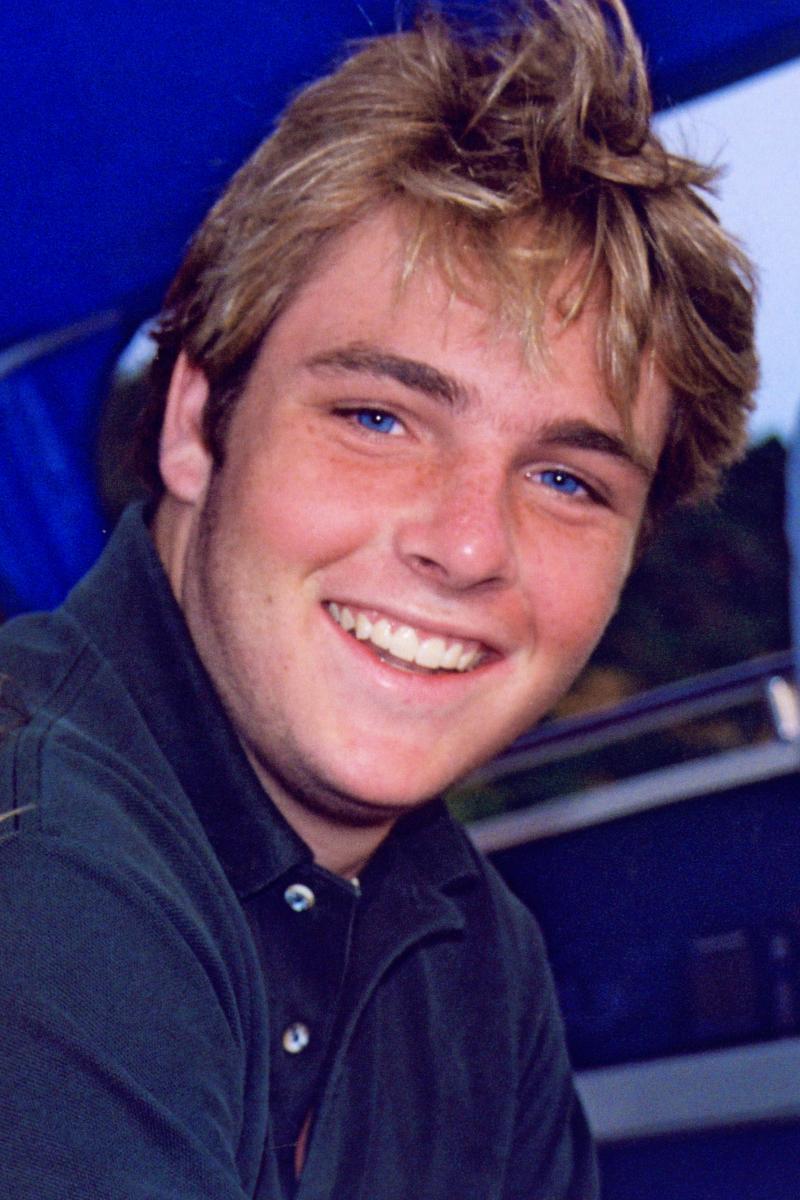 The many people whose lives he touched remember Gordie for his intelligence, leadership, compassion, humor and happiness. All who knew him felt his joy for life. His goal to be a positive role model and mentor to others was greatly enabled by his gift of putting a smile on everyone's face. Gordie cherished his special relationship with his family and friends, and most of all with his closest friend and sister, Lily.
For more about Gordie and his life, as well as how his family and friends have worked to make change since his senseless death, read the stories from the Gordie Center's 2019 publication, honoring the 15th anniversary of Gordie's death: