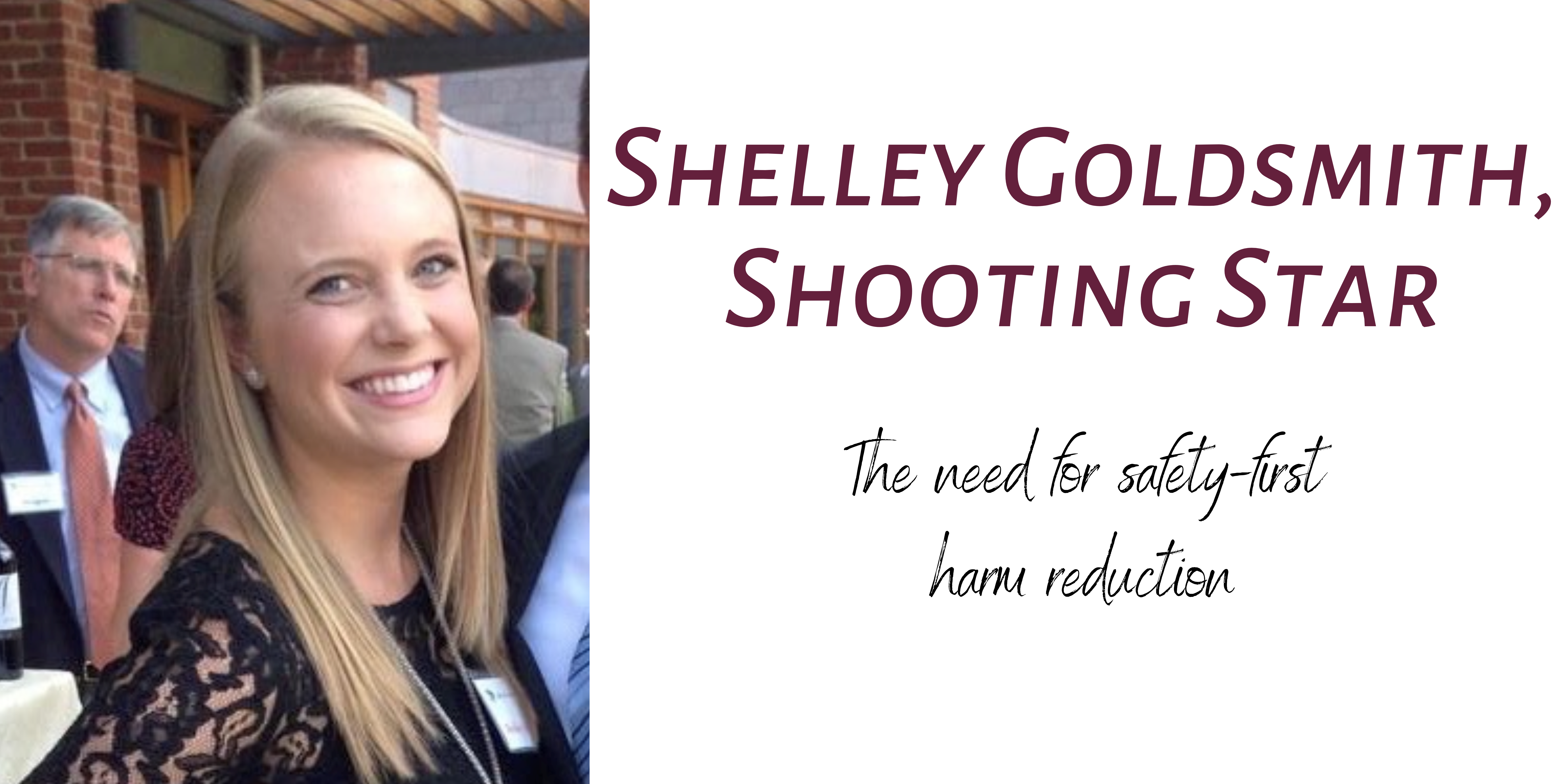 This article originally appeared in the Gordie Center's 2021 print publication.
On August 31, 2013, 20-year-old University of Virginia (UVA) student Shelley Goldsmith collapsed at a club in  Washington DC after a night of dancing at an electronic dance music (EDM) concert. Just before she lost consciousness, she urged her boyfriend to call 911. Shelley had traveled to DC with sisters of many different sororities and members of a UVA fraternity that chartered a bus for the 2-hour drive from Charlottesville, VA. During the bus ride, MDMA (also known as Molly or ecstasy) was handed out, and Shelley took the drug. She then danced for several hours at the overcrowded club, with no easily-accessible water to prevent dehydration. Shelley became overheated, suffered from hyperthermia (heat stroke), and went into cardiac arrest, causing her collapse. Her parents, Dede and Rob, arrived at the hospital to find Shelley comatose, and she never regained consciousness. Shelley's cause of death was cardiac arrest with MDMA intoxication — she had no other drugs or alcohol in her system when she died.
Shelley had wanted to attend UVA since she was in 4th grade, and she worked hard to achieve that goal — she received a prestigious Jefferson Scholarship, providing 4 years of tuition and an enrichment stipend based on her exceptional record inside and outside the classroom, for her efforts. Growing up, Shelley would say she either wanted to be Secretary of State or a wedding planner, which perfectly captured her personality — she was a serious student with a whimsical, playful side…and she believed everything was better with cupcakes! "Shelley was (almost) always reasonable. For as long as I can remember, she believed that morality is as simple as black and white — if everyone did what was right, justice would follow. She was highly principled from the get-go," Dede remembers. Shelley was happy and self-motivated, and also very frugal — she seldom shopped impulsively. During her sorority recruitment process, she rented dresses from a national company to wear at the various Alpha Phi events she was required to attend, and she started a trend — the company eventually hired her to wear their dresses on campus for publicity. Spending time with her friends and family was most important to her. Shelley was an earnest and faithful friend. "Shelley was competitive, but mostly with herself," Dede says. "She had high expectations for what she would do with her life. Keeping her type A tendencies in check and finding a balance was always a challenge for her." Shelley was like many other students who come to college to experience the full measure of college life. Unfortunately, she made certain decisions based on misinformation about a drug and she died, leaving behind her parents, older half-brother Nico, and her cherished nephews, as well as countless friends.
"There is so much that is wrong with her death," Dede says. "Shelley never should have taken MDMA, but I also know it's not atypical college behavior by some students. I just don't understand the culture that normalizes this. I know that Shelley would have made different choices had she had accurate, fact-based information. She and her friends thought they knew what they were doing but it was premised on misinformation. She had no idea that she may have an underlying medical condition that made taking this drug potentially lethal for her." Dede has become a "safety first" harm-reduction advocate since losing her daughter, pushing for legislation that would make the experience safer for students who choose to use recreational drugs.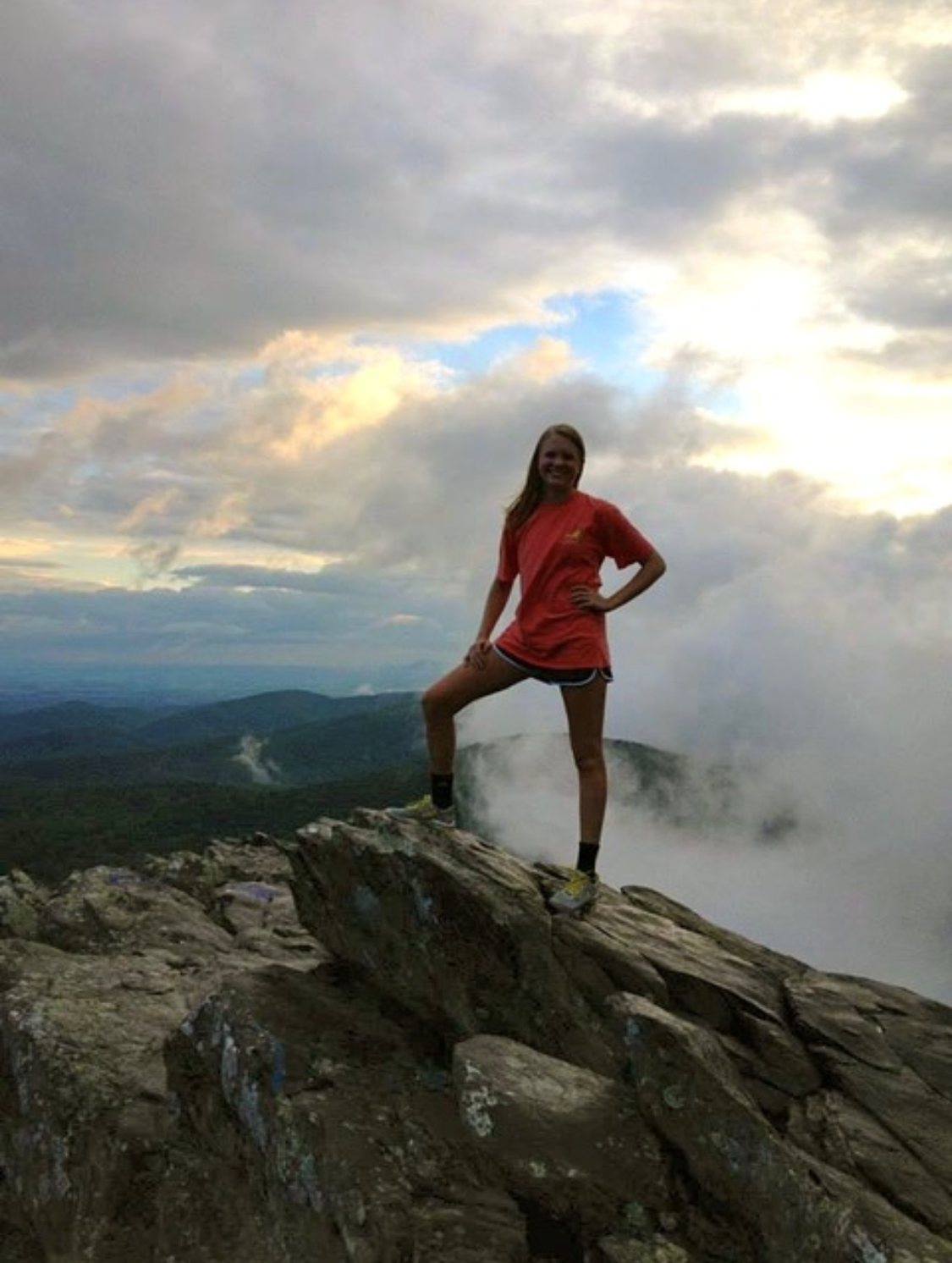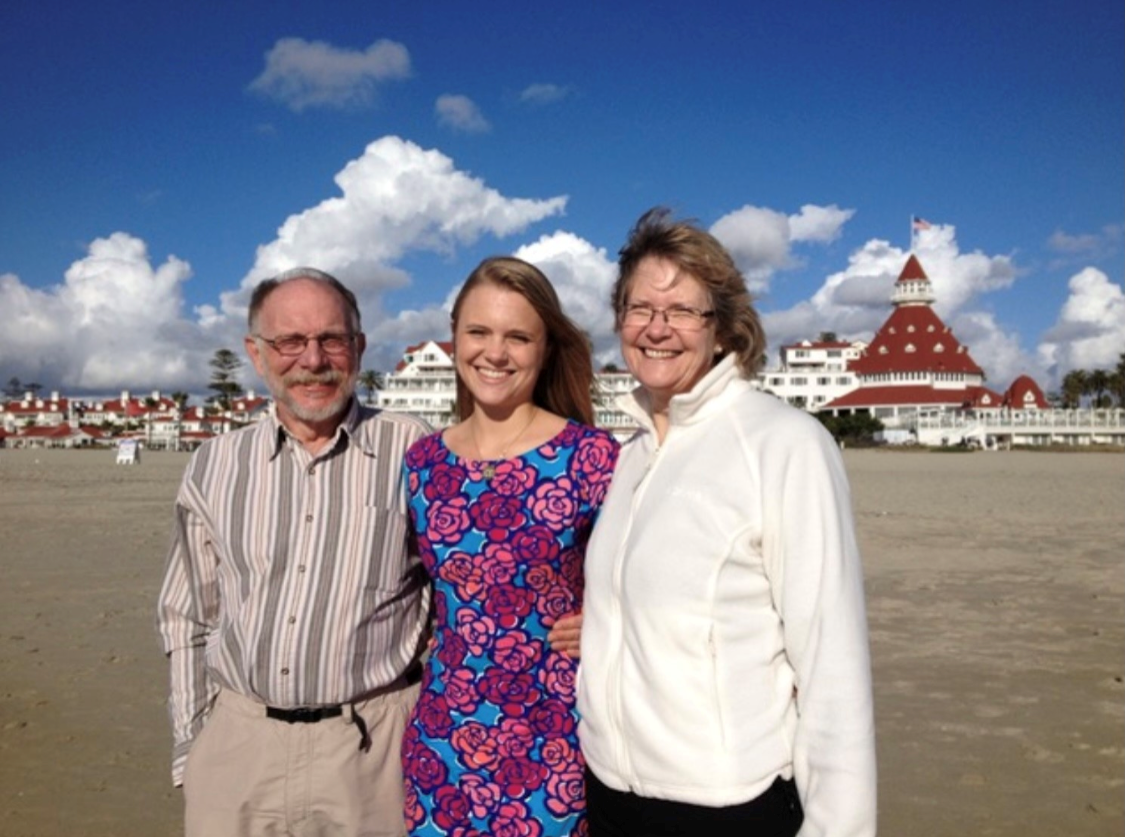 "I struggled to find a way to make sense of Shelley's death. My work to amend the federal RAVE Act and pass statewide legislation to make sure colleges deal with the substance use problem has given me purpose and has helped transform my despair into something positive. The changes to the RAVE Act ensure event organizers can implement safety measures to reduce the risk of medical emergencies, including those associated with drug use, without fear of prosecution by federal authorities. Helping to save others from making the same mistake as Shelley is a mission well worth the sacrifice of having to go through the trauma of retelling her story. Making venues safer and passing a state law in Virginia that forces colleges and universities to work together on the substance use issue is powerful. The Amend the RAVE Act campaign and the petition it launched not only showed how concerned so many people were, it provided the clout needed to garner the attention of elected representatives and Department of Justice officials. Plus, each one of the 21,500+ (mostly young) people who signed the petition were educated about the dangers of using recreational drugs in unsafe ways. The extensive media coverage that the campaign generated also helped raise awareness across the entire EDM industry and beyond." Dede extends her advocacy work by serving as a citizen member of the Virginia Commission on Youth (VCOY), and she represents the VCOY on the Virginia Higher Education Substance Use Advisory Executive Committee.
She was not supposed to die. Her death could have been prevented. She could have chosen not to use MDMA…but she did, like so many other young people.
"Rob and I have outlawed the words 'would of, should of, could of' when we talk about Shelley," Dede says. "There are things we wish we had done differently, but so many more reasons to celebrate all that we did together as a family while she was alive. That is a blessing. She was not supposed to die. Her death could have been prevented. She could have chosen not to use MDMA…but she did, like so many other young people. We owe it to the significant segment of the student population that chooses to experiment with recreational drugs to make sure they do so without the risk of medical emergency or death using whatever method(s) works best. Just as we do for alcohol use among underage students."
The Gordie Center provided support to Shelley's friends and other UVA students in creating "A Night of Shooting Stars" to educate their peers about Shelley's death and about recreational drug use. You can find a video of the 2016 event on the Gordie Center's YouTube channel. Shelley's too-brief life was described as a shooting star — and a sculpture of a star created in Shelley's memory is displayed near the Gordie Center's offices in UVA's Student Health and Wellness building. Shelley's mom hopes that Shelley's story can be used to help young people protect themselves and their friends by encouraging them to get accurate, fact-based information about any recreational drug before using it — underlying health conditions, drug interactions, and excessive doses all need to be considered. "The casual use of a party drug like MDMA can kill you," Dede states. "Had Shelley known that taking Molly in an overheated, crowded night club with too little water while dancing ecstatically would lead to heatstroke and cardiac arrest, she might have thought twice about using it. Just Say Know."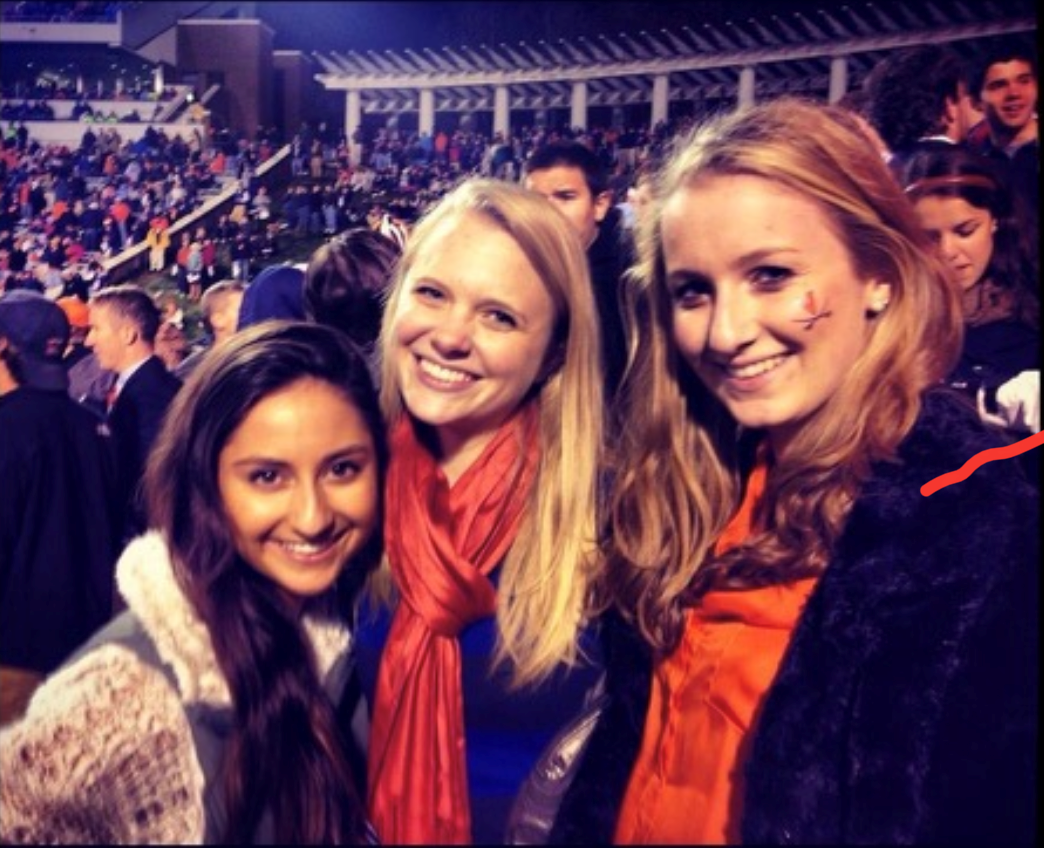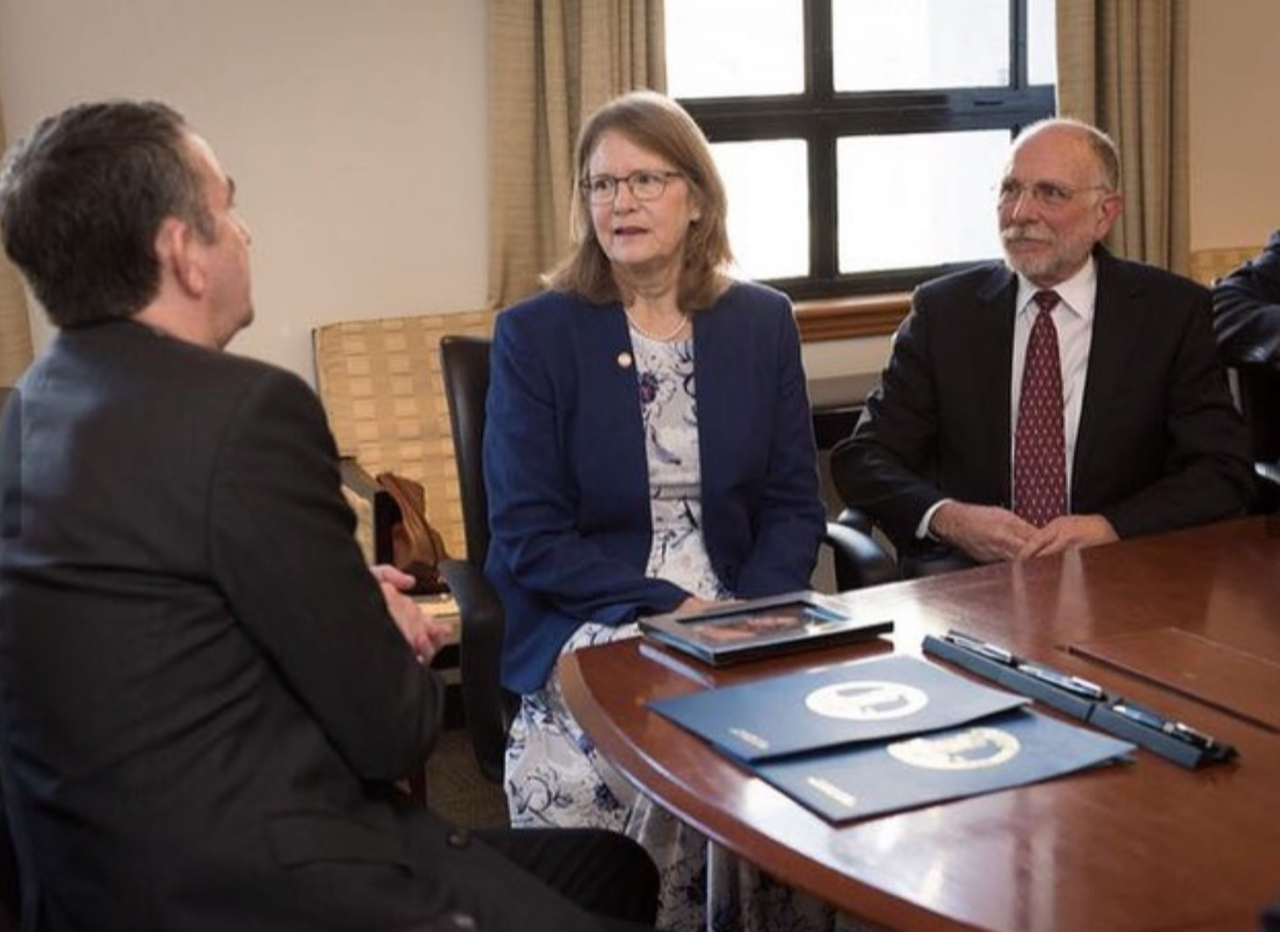 Dede also wants students to respect their intuition and gut feelings. "There is raw irony in one of the last text messages Shelley sent to a friend a few days before the concert: 'This whole sitch (situation) is sketchy. Haha.' If it can happen to Shelley, it can happen to you. I also think about everyone involved in Shelley's last day a lot. I can only imagine how many people are living with painful angst over the loss of their friend and what they might have done to prevent it."
Shelley's legacy is in the influence she had and the inspiration she provided everyone who knew her. Dede and Rob also created a scholarship through the Jefferson Scholars Foundation in Shelley's memory, benefitting a UVA student from Shelley's hometown region of Southwest Virginia. Shelley's legacy is also reflected in the work her mother has done to help reform drug laws that are collaterally harming young people, and to make sure colleges better educate their students about risks of uninformed substance use to prevent further deaths. "My experience is not one I'd wish on anyone. Although I live each day with gratitude, the joy I once knew when Shelley was a part of my life is now gone. I miss the way I felt before I learned how sorrowful life can be as a survivor. Shelley was delightful and had a certain sparkle — she was a very special person. I mourn that our journey together was so short, but I'm grateful for the 20 years I was able to know her love as my child."