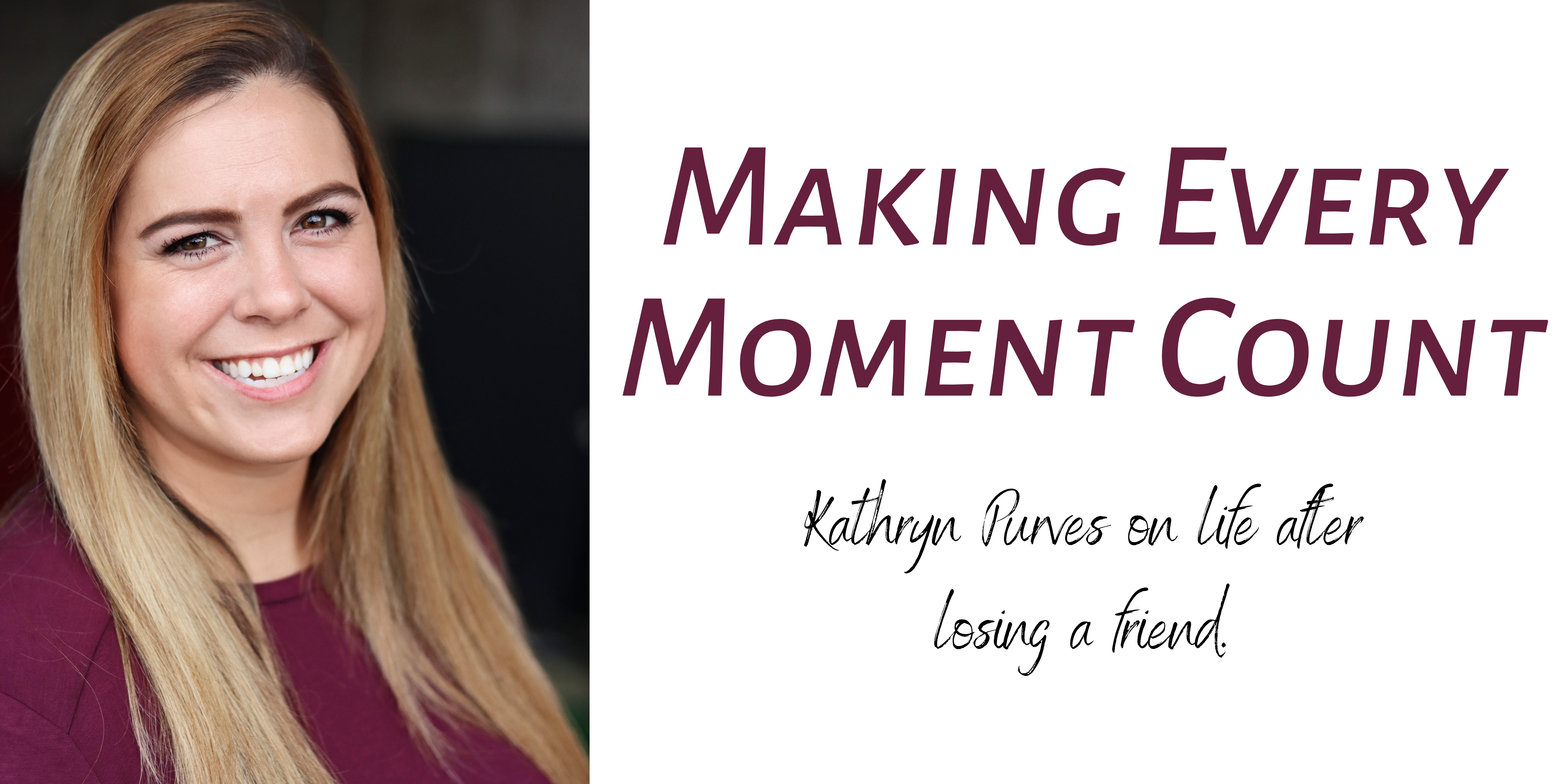 This article originally appeared in the Gordie Center's 2021 print publication.
It's been almost 10 years, but Kathryn Purves still remembers where she was when she learned that her friend, Robert Tipton, Jr., had died from fraternity hazing. Kathryn and Robert were both students at High Point University in North Carolina, and she was walking into the library that late March morning in 2012.
"I was with two of my friends, and we passed someone giving a campus tour to a family as we entered the library. I got a text message from my big sister in my sorority that read, 'omg omg omg Robert died.' I froze. I didn't understand. Once it sunk in, I just collapsed. There was shock and a lot of crying over those next few days and weeks," Kathryn remembers. Robert was in the process of joining Delta Sigma Phi at High Point at the time of his death, and he was found at an off-campus apartment rented by one of the fraternity members with blunt force injuries on his head, neck, and knees, including hemorrhages on his left eye. He had been severely hazed, not just on the night that killed him, but in the weeks leading up to his death.
It could literally happen to anyone. Robert is the last person I thought would be hazed. Everyone needs to be wary of situations and say something if it doesn't seem right.
Kathryn and Robert met through a mutual friend during her sophomore year at High Point, and Kathryn's first impression of him was that he was extremely kind and funny. The first time they met, they were studying and hanging out at that friend's place when a wasp flew into the room. "At first, we all hid in the bathroom, but then Robert said we couldn't hide there forever, so he went out and tried to force the wasp out of the room by throwing things at it…magazines and shoes, trying to force the wasp out an open window. It was complete chaos until the wasp finally left and we were all laughing on the floor for the next 30 minutes," Kathryn says. That same night, even though they had just met, Robert invited Kathryn along to a concert with his friends. "I couldn't go, but he was just the type of person who wanted to be everyone's friend, and wanted everyone to have a good time." Their friendship grew as Robert spent more and more time in the Greek Village campus housing where Kathryn lived in her sorority house. "I had a Papasan chair in my room, and Robert would take the cushion off it and sleep on it most nights because he loved hanging out at our place. We named it 'Rob's Dog Bed' and he loved it!"
Kathryn is now a successful businesswoman in Charlotte, NC, whose life continues to be impacted by the loss of her friend. "After Robert's death, college became a roller coaster for me…I didn't know who to trust, and I fell into a deep depression. I tried to remember that he wouldn't want that for me. I honestly can't believe it's been almost 10 years… When you want someone back in your life and you know you can't have them back, it's really difficult. I think about the fun times I had with Robert, and it still cuts me to the core that we can't have those times again. Even now, it takes a lot to get out of the funk at times. He was the type of friend who would do anything for you, and he always made you laugh. Robert was, truly, one of the most amazing people I ever met, and to know that I will never find another friend like him is hard to grasp."
Kathryn believes that Robert left a legacy of love, and that certainly applies to his beloved mother and sister, Deborah and Mary. "He loved his mother and Mary so much. After Robert's death, I became extremely close with his mother and sister and basically gained a second family, for which I am beyond thankful. I am happy to be there for them whenever I can because they mean the world to me." In 2019, Deborah established the Robert Eugene Tipton, Jr. Hazing Prevention Fund at the Gordie Center in memory of her only son. "The work that the Gordie Center does is amazing, and it has really helped Robert's mother a lot to have an organization be so caring and not just a name," Kathryn says.
Kathryn has thought a lot about what happened to Robert, and she thinks his story is important to share with today's students "because it could literally happen to anyone. Robert is the last person I thought would be hazed. I was with him the last full night of his life, and had no idea what was coming next. Everyone needs to be wary of situations and say something if it doesn't seem right. The secrecy of fraternities needs to change…they find ways to hide hazing -- and they do it solely for the purpose of power, not loyalty to anyone. You can earn respect in ways that don't involve hazing." At one point during the pledge process, Robert sent a text to a friend that read, "You don't think they can kill us?" and in the month before his death, he called High Point's emergency center 22 times, seeking help for what he was being forced to endure. Kathryn appreciates the work of the Gordie Center in helping students recognize signs of hazing and how to help a friend they suspect is being hazed, because, as she says, "I wish I had known how to better see warning signs of someone being hazed and scared. I and all of his friends have said that about his death. Robert wasn't himself -- looking back we can all see that, but at the time, I wish we knew how to better recognize it."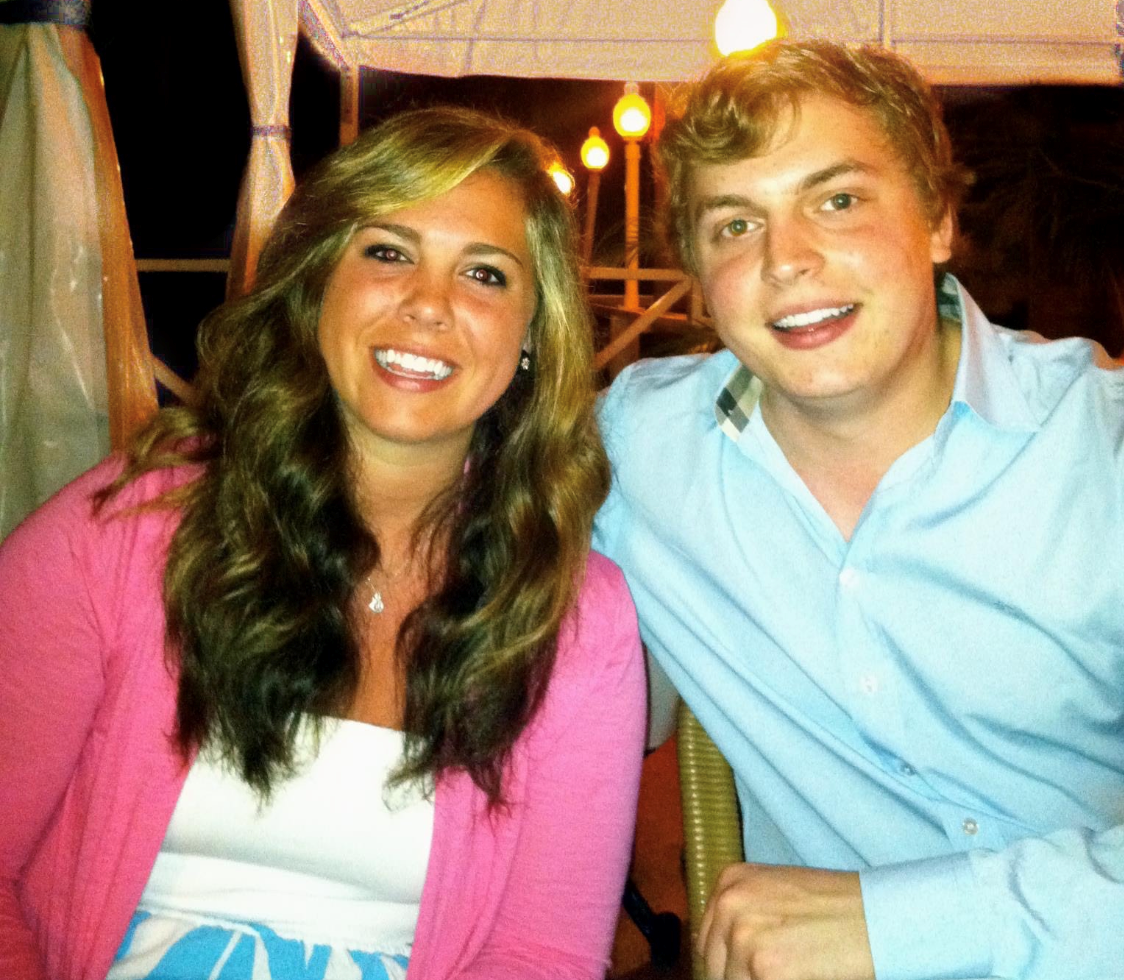 Kathryn thinks of Robert often, and appreciates her memories of her friend. "I try to remember every good time I had with him, and try to incorporate his positive spirit into my own life. I try to make every moment count, and make sure everyone enjoys their time when I'm with them…just as Robert always did for me."